Best Apps for Learning Chinese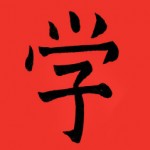 My five year old is attempting to master her whisper primarily to issue orders to her younger sister. Interestingly, the younger one enjoys it. She inches closer and closer trying to hear the details of the obscured and hushed orders. When she makes out the details of the mischievous exchange her excitement peaks. Watching this I know that their mastery of Chinese will only make this exchange of secrets, codes, and hidden meanings even easier and more exciting for them as they grow older.
Luckily, my recent interest in phone applications has opened a whole world to me. Opportunities to learn Chinese make themselves available during my morning drive, trips to the gym, waiting at the DMV, etc. It's been easy, accessible and fun.
Here are my favorite applications:
Chinese Pod: an online service that provides Internet lessons that can be downloaded to your iAnything.  The lessons range from newbie to advanced, so both you and your children can learn. I love these lessons as the instructors are upbeat, engaged and very easy to understand. They add in cultural references to teach real vs. text book Chinese which I definitely appreciate. I use the free version (Families enrolled at Yu Ming Charter School have an additional discount that makes this a great offer).
Chinese Flashcards:  a well organized education package to maximize your results, progress and joy in learning Mandarin Chinese by means of the attractive and interactive interface of flashcard display that shows you useful Chinese words card by card to help your memorization. I love the flash cards. It helps me to learn some of the basic greetings and commonly used Chinese words while familiarizing myself with the character. Very easy to use which makes it a fun and quick go to when I have a few free minutes.
Flash Match Chinese I: a highly customizable matching game ( memory game ) and flashcards presentation tool. It doesn't inundate you with all the varied and subtle meanings of words. That's the domain of a good text book and teacher. The words selected here have a clear meaning that can be printed in the space of a one centimeter tile. This is one of my favorites. I really enjoy the matching game. Playing the matching game helps me realize how much I am picking up from the girls. I actually have a larger vocabulary than I realize and find this game super fun.
Learn Chinese Lite: an easy to use mobile Chinese phrasebook that will give visitors to Chinese-speaking countries and those who are interested in learning Mandarin a good start in the language. I think this app will be most helpful for traveling but it's a very easy to use application with words and phrases presented on an attractive and easy to use platform.
Pinyin Lite: helps you master those tones with Pinyin, the standard romanization system for Mandarin Chinese. With 1,000 individual sound recordings made by a native Chinese speaker and a variety of question-and-answer methods, it'll keep you on your toes and improve your Chinese listening skills like nothing else. I love this app because I still have no clue how to distinguish tones and sounds. Just playing with this app and guessing is fun because it's helping me to become a better listener in Chinese so hopefully I'll know the difference between cat, horse, mother, etc.
Bonus Recommendation:
Remembr.it: teaches you Chinese characters based on an optimized learning sequence that actually makes them easy to learn. First you'll learn basic components then you'll learn characters based on their phonetic series to help see the logic behind the characters and means you can easily remember whole groups of characters. Not everyone cares about learning to read Chinese but if you are interested in learning characters this is another great site. I love the drills that they offer to help commit the words to memory. It's not available via app but it's a great website.
Is it necessary for me to learn Chinese?
No. It is in no way necessary for monolingual parents to learn Chinese in order for their children to thrive or succeed in bilingual programs. It is also not necessary to learn Chinese to help your children with their homework. I will never be as fluent as my children and that is not my intent. I just want to know a little bit so that I can understand some of their whispers.
Have you made any attempts to learn Chinese? Please comment on your journey and any sites or apps that have helped you learn.
Related posts: