Scholarships to Study Abroad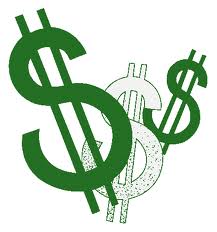 Do you know a high school or college student that is interested in studying abroad and could benefit from a scholarship to help fund their excursion. The following govenment programs exist to help students study overseas. Targeted funding is available for students that wish to study in China through the 100,000 Strong Initiative. Applications are currently closed but please prepare your student to enroll in August for the Fall of 2013. See below for the wonderful opportunities that exist and view the video at the bottom of the post.
High School Students:
National Security Language Initiative for Youth (NSLI-Y), sponsored by the U.S. Department of State, provides full, merit-based scholarships for eligible high school students to learn less commonly taught languages in summer and academic-year overseas immersion programs. NSLI-Y is part of a broader government-wide presidential initiative that prepares American citizens to be leaders in a global world.
The Language Flagship Program offers students intensive language instruction to enhance their academic degrees through the achievement of superior-level language proficiency and cultural competence. Programs are available at both undergraduate and graduate levels and include periods of rigorous language and cultural immersion at Overseas Flagship Centers. The Language Flagship also funds a select number of pilot K–12 programs designed to provide an articulated path of language instruction for students from elementary school through college and graduate school.
Undergraduate Students:
Benjamin A. Gilman International Scholarship Program provides scholarships to U.S. undergraduates with financial need for study abroad, including students from diverse backgrounds and students going to non-traditional study abroad destinations.
Boren Scholarships are awarded to American undergraduate students for amounts ranging from a maximum of $10,000/semester or $20,000/year. The program focuses it's funding on geographic areas, languages, and fields of study deemed critical to U.S. National Security. In exchange for scholarship funding all recipients must agree to work in the federal government for one year.
Critical Language Scholarship Program provides fully-funded, group-based intensive language instruction and structured cultural enrichment experiences for seven- to- ten weeks overseas. U.S. undergraduate, masters and doctoral students of diverse disciplines and majors are encouraged to apply for scholarships in one of thirteen critical languages.
Fulbright U.S. Student Program offers fellowships for U.S. graduating college seniors, graduate students, young professionals and artists to study, conduct research or be an English teaching assistant abroad for one academic year. In addition, Critical Language Enhancement Awards are available to grantees for study of critical need foreign languages before or concurrently with their grant period. Approximately 6000 grants were awarded in 2010.
The following video highlights the benefits of one student's journeys abroad.
Did you study abroad or intend to encourage your child to do so. Please comment below.
Related posts: