What is a Two Way Immersion Program?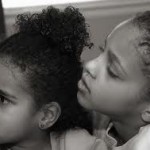 Two-way bilingual immersion (TWBI) programs are distinct in that they group English Language Learners from a single language background in the same classroom with Native English-speaking students, instruction is provided in both English and the minority language, both groups have the opportunity to acquire proficiency in a second language while continuing to develop their native language skills and students serve as native-speaker role models for their peers.
(TWBI) requires balanced numbers of native English speakers and native speakers of the partner language are integrated for instruction so that both groups of students serve in the role of language model and language learner at different times. The ideal ratio of English Language Learners (ELL) to Native English Speakers (NES) is 50:50, but to stay within the program design, the recommendation of many practitioners is that the ratio should never go below 33 percent for either language group. A school may however, under certain circumstances, choose to select a bilingual maintenance or heritage language model for developing bilingualism for this population.
The structure of TWBI programs vary, but they all provide at least 50% of instruction in the partner language at all grade levels beginning in pre-K, Kindergarten, or first grade and running at least five years (preferably through Grade 12). There are two common program models in California:
90/10: This "full immersion" program is found in two-way and developmental bilingual programs and the minority language is used most or all of the day in the primary grades (80-90%). Foreign-language (one-way) immersion programs that implement the full immersion program often use the minority language for 100% of subject matter instruction. Percentage of non-English instruction decreases annually until both English and the target language are used equally. This has been the most common method utilized in California.[source].
50/50: Both English and the target language are used 50 percent of the time during the entire program.
In both models, instruction is delivered in and through the two languages; however, only one language at a time. Two-way bilingual immersion programs combine a maintenance bilingual education with a foreign language immersion model and minimally last from five to seven years.
TWBI has proven the most successful of all dual language programs as TWBI emphasizes the need to have language models of both the Minority (English Language Learner) and Majority Languages (Native English Speakers), learning side-by-side in the classroom for the majority of the day[source].
Related posts: