Shaq Assaulted by Monks in China (video)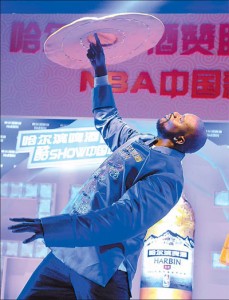 According to China Daily, Shaquille O'Neal has fallen in love with China.
Shaq reportedly says he would like to visit China for games, events – even movies. Check out the video below of Shaq on a special Chinese new year variety show produced by Hunan TV, located in South-Central China. Shaq appeared to have a lot of fun allowing the child-sized monks to run around and assault him while he performed his own style of Kung Fu – careful not to step on any of the children during the performance.
During the variety show Shaq informed the hosts "I love Chinese people, and if you want to invite me to attend any kind of shows, programs or events, I would be very pleased to do it."
Read more on China Daily.
Related posts: