Occupy Schools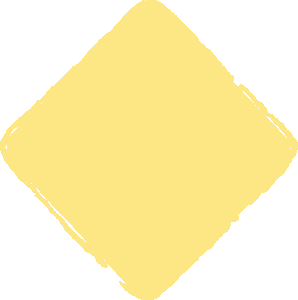 I recently received an email from Mocha Moms outlining their Call to Action. In the midst of this powerful Occupy Movement they have made a call for African American parents to Occupy Schools. As you could guess I could not wait to jump on board. So I am issuing a Call to Action of all PAASSC families that we will all commit to Occupy Schools and commit to teach our peers and colleagues to Occupy Schools.
Background:
The Department of Education recently released findings that African American students:
Have less access to challenging courses in high school;
Are taught by lower-paid and less experienced teachers;
Are over three times more likely to be suspended or expelled from school when compared to white students.
While there are no clear cut answers on how to address this issue the Board of Mocha Moms, Inc. did identify a solution – African American parents need to Occupy Schools.
It's a fact that parents that are actively involved in the PTA, attend most of the school activities and field trips, help raise funds for the school and who are otherwise very active participants in the school community are far less likely to receive unfair treatment at the hands of the teachers and school administrators.
I know that here in the Bay Area PAASSC families consistently show up at the school, in the classroom, to volunteer on field trips and to help with fundraisers. So this is to reaffirm what you are doing and encourage you to keep it up, it's also to highlight specifically what you've been doing well to keep you on course, and it's also an opportunity for you to forward this to friends and families and remind them that we must Occupy Schools.
We will follow the initiatives and activities set forward by Mocha Moms, Inc. as they will launch the Occupy Schools Movement in Fall 2012. We will launch this movement both individually and collectively and for the benefit of our children all families are strongly encouraged to participate.
Occupying schools individually means we must:
Email our children's teachers regularly to receive academic updates;
Request face-to-face meetings with their teachers several times per year;
Visit the school during the day to walk the halls, visit the cafeteria and survey the general environment of the school;
Volunteer to work on special projects for the teachers and the administration;
Attend school functions, meetings, special activities and field trips;
On the first day of school, line the halls of your school to offer support and direction to new students;
Read daily homework assignments;
Check for completion and review the quality of completed assignments regularly;
Help our children prepare for major tests and quizzes;
Find a tutor or seek help from the school if we see our children struggling and we are unable to help;
Ban the TV on school nights for all children and limit TV watching for the adults in charge of supervising homework until after homework is done;
Make "extra-credit" assignments mandatory in our households.
It sounds as if we have to go back to school just because our children are in school. Unfortunately, in the current climate, that is precisely what we must do. Our children are under siege and we need to get our heads in the game. It's time to Occupy Schools.
Mocha Moms, Inc. will launch the Mocha Moms Occupy Schools Movement in the fall. The "Occupy" movement in America has taken on a life of its own in recent months. I support their effort to start a similar movement in the schools. Unfortunately for some and thankfully for others, they are not recommending that we pitch tents and protest. They are recommending that we individually and collectively encourage parents of color to become more active and involved in the educational process and make our presence known.
I am very excited about this mission and grateful for the opportunity to better support my child in school and encourage other parents to also increase their involvement in order to increase their child's success in schools.
—
Related posts: