Mandarin Language Mobile Apps!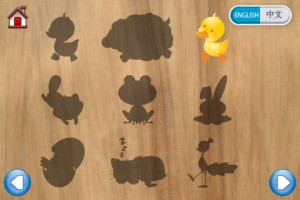 I am constantly looking for new ways to engage my children. While I make a sincere effort to limit screen time I have enjoyed exposing them to Mandarin language learning apps.
Animal Fun: Chinese for Kids
by
Soybean Street
, is a new language-learning app that makes it fun and easy to learn Mandarin Chinese and English through a multi-sensorial approach that integrates touch, sight, sound, and meaning to help ingrain the newly acquired language in those little minds.
Features include:
•       101 adorable animals in their natural habitats
•       Mandarin Chinese and English by native speakers
•       Record your own language option – easily add a third language of your choice
•       Beautiful flashcards that connect sight, sound, and meaning
•       Fun and interactive games that reinforce learning
•       Simple and intuitive navigation designed for kids
This application was developed by a local Bay Area mom of 3 (all under the age of 5) recently launched her first project as a "mompreneur". Check out her app and contact the developer directly with feedback (helen@soybeanstreet.com). She'd love to hear from you. Also, feel free to help spread the word as well if you like the app.
Related posts: