Dynamic PAASSC Parent Presents a Revolutionary One Man Play
Cops and Robbers
Date: Friday February 22
Time: 7 PM
Location: 145 Dwinelle Hall, UC Berkeley Campus, Berkeley, CA
Cost: Free – Sponsored by UCB African American Studies
For mature audiences, parental discretion advised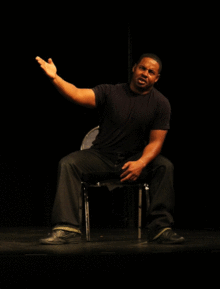 When a cop shoots a Black man in Oakland, California, the country is once again thrown into the all-too-familiar game of race, class, and politics. But as the shocking facts of the case emerge, the players are forced to abandon their playbooks and make it up as they go along.
Cops & Robbers is written and performed by The Piper, one third of the alternative hip hop band Flipsyde, and directed by Ami Zins and Lew Levinson.
An onstage discussion with Piper will follow the performance!
Insightful review by Jackie Wright.
This performance is sponsored by Oakland Inc., a subsidiary of California Youth Outreach and UC Berkeley Department of African American Studies.
Excerpt from a review by Oakland filmmaker Beli Sullivan: see the full article in Cine Source Magazine
A mighty and brilliant work of art was unveiled for the first time at Soundwave Studios in West Oakland.
There was a pre-show disclaimer that while the stories and characters we were about to hear and meet might seem all too familiar and similar to some of the daily six o'clock news events and people, all characters and stories in the play are fictitious …
…the first character began and before we knew what hit us the audience had been introduced to a dozen or more characters, each one as different and as riveting as the last …
… When done, The Piper had led us through a tale so raw and hard-hitting, I looked around at an audience that seemed dazed by what they had just heard and witnessed…
… Heartbreaking, funny, discomforting and all too real … Many of us living in Oakland walk in dual worlds be they cultural or social. Yet not all of us keep our eyes and ears open to the cold and harsh reality within that duality. And even fewer of us have the guts to be so bold as to open our mouths and shout about it.
… Kudos to directors Ami Zins and Lew Levinson for their superb and insightful work!…
… The Piper's 'Cops & Robbers' is superbly written, flawlessly performed and is truly is a 'revolutionary' theatrical work of art."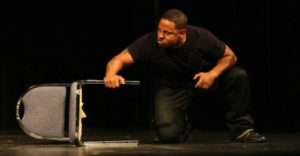 Related posts: