Support Black Male Achievement – View American Promise!!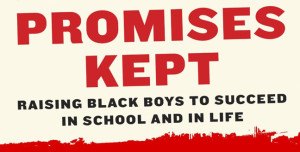 What can you do to support Black Male Achievement?
Request that your school administrator  include this video in their Professional Development trainings!
Schedule a time to watch this video with parents, friends and colleagues.
There are also great resources available on the American Promise website.
Great resources available below.
We continue to encourage school administrators to utilize American Promise as a Professional Development tool. PBS is now offering free streaming video of this incredible film until March 6, 2014.
Teaching Tolerance designed the accompanying professional development series to help school faculty become more aware of the ways schools do and don't work well for African-American male students. Each module uses selections from the film to facilitate discussion among instructors about the kinds of practices and pedagogical approaches that are effective.
Farmers Insurance is also making a number of great tools available to teachers for free or at a reduced rate.
Related posts: